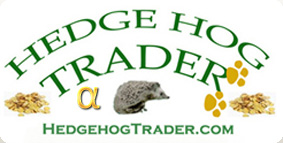 Please Note: All transactions are subject to terms at the bottom of the page. Fund/portfolio managers, please contact us for our one on one private client service.

Please see our Best Value Offer Below (subscribe to High Roller our microcap advisory and get a subscription to Hedgehog Trader Newsletter for free!)

Offer 1: Hedgehog High Roller! (HHHR)

OUR BEST DEAL: Our microcap resource stock advisory High Roller focuses mostly on stocks under $1.50. It's where we've handed subscribers some tremendous percentage winners over the years! So, why should you join us now? Microcap resource stocks are the cheapest they've ever been! We've also seen a major shift in sentiment for microcap stocks, we may see many of them triple or even quadruple in the year ahead. What's more, we've recently highlighted bullish insider buying or insider behaviour in a number of our recommendations!

Our exciting microcap Buy-list includes:

High Roller also covers companies that are smaller 'in the under 10 cent range' which should fly as speculators return to penny stocks - for its a fact that penny stock volumes are at 2 decade lows, and we see that about to change.

1) An online education company that has seen 4 million shares of insider buying in the last year (no insider sales) and huge growth. Shares are poised to explode! (Sorry, Sold for 140% gains!)

2) A potential 20-bagger with low risk: a 7 cent gold stock with intensive insider buying over the past 3 years, insiders hold over 50%. They own a gold project that after only a dozen drill holes were made has an estimated 700k ounces of gold (close to a 50 million ounce gold project!). One of the chief architects of that 50M ounce gold discovery leaped to this little gold company immediately after the small company reported amazing drill results. They may be announcing a major with a $10M JV offer any day now!

3) Tiny 15 cent explorer of a special metal up 50% in 2016- no, not lithium! I can't say much more- except that a number of industry insiders are onboard and own 25% of it.

4) Small gold producer that has 3 projects about to go into production and a top big league mining exec who left a Major Gold Producer to run the show!

5) The smartest lithium play in the world where management and a huge whale of a partner has skin in the game!

6) Nuclear fuel stock partnered with industry giant Areva that is poised to soar!

7) Medical device stock that has had a major reorganization and is ready to grow several times its size thanks to the backing of a key Asian partner.

8) A technology stock founded by a successful entrepreneur that is set to become a massive gold and copper producer and best of all, the company chairman recently bought nearly $1 million in shares.

9) An oil play being heavily accumulated by a billionaire- shares have been consolidating sideways and are now threatening to break out.

10) Several amazing ways to play uranium, an out of favour commodity we forecast to soar in 2018.

11) Our favourite sub-penny MJ stocks! Ripe to soar. One of our November 2017 recommendations is up 10 times its original price in only about a month's time!

And MUCH, MUCH MORE!

Best Deal Bonus: free subscription to Hedgehog Trader Newsletter with your High Roller subscription! ($260 bonus)






Quarterly High Roller Subscription Limited Time Offer: $250

(On Sale: Save 25% per Quarter.)

----------------------------------------------------------------------------

Or Purchase a One-year High Roller Subscription at $699:

(On Sale! Save +$400/Year)

----------------------------------------------------------------------------

Offer 2: Hedgehog Trader Newsletter (HHT)

Our flagship newsletter, with alerts and issues published every week or two (sometimes more often). HHT has generated massive gains for subscribers over the past 6 years (including numerous 40-200% gains!), even in 2009 when the broad markets tanked! HHT Newsletter (HHT) provides a metals and markets overview as well as opportunities in sectors we forecast as about to explode! We've hit home runs in numerous tech and energy stocks after cashing in 180% and 300% gains in metal stocks 2012. We made multi-bagger gains on Fuel Cell stocks in 2013- in just a few months! And we have continued to rack up gains through what most people consider challenging years in 2014 and 2015. In 2016-2017, we've generated hundreds of percent gains both in resource stocks, US stocks, and in country specific plays- like a satisfying 38% gain on a foreign bank in 2 weeks!

Hedgehog Trader Newsletter:

Our forecasts help identify big winners - we don't buy and hope. Our selections are based on Alpha-generated projections of stocks about to make huge gains and are not limited to any sector. That is why I've teamed up with a top NY fund manager to help him to blazing profits in 2017 and beyond.
Thanks to our forecasting of the big picture, we have been right about the stock market not crashing over the past few years - it is indeed the most hated bull market in history, having reached all-time highs in 2016 and 2017. And we continue to take advantage of the sentiment of retail traders. We also have a trusted forecast of when it will be time to get out with our big profits ... and when to profit on the short side!

Note: this is just a taste, there is a lot more great stuff, including market predictions - watch our great ideas outshine other publications, at top speed, too!

With the help of our friends at Vancouver-based INK Research, HHT Newsletter (HHT) has recently highlighted insider buying at a number of our companies on our buy list.

Act now and your subscription locks in your low rate of just $260/year!





Pay With:





Privacy and Terms of Sale: We are pro-privacy and do NOT rent or sell any personal information including email addresses. Due to the proprietary nature of our research, all sales are final. Recurring subscriptions must be cancelled via user's Paypal account before a new billing cycle begins- as there are no refunds once a payment goes through. Note: Please allow an hour or two for the processing of new subscriptions.